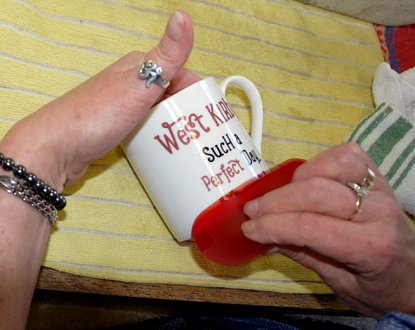 Digital Ceramic Systems was originally founded in 2000, to sell the patented MZ ceramic toner and ceramic printers. To this date, we are still the leading supplier of this technology with hundreds of successful installations worldwide.

Ceramic printing technology has advanced over the years, our extensive ceramic printing research and development program has helped Digital Ceramic Systems to stay at the forefront of this specialist market, helping us to innovate and provide the best possible solution to all our ceramic printing customers.

We now have a large range of ceramic colour sets which can be used in a variety of our converted printers. Our range of colour sets can be used on ceramics, porcelain, vitreous enamel and glass.

Very early on in the company's life, it became apparent that there was a demand for bespoke transfers. Digital Ceramic Systems set up a design studio and began to supply ceramic transfers to the local ceramic industry, hobbyists as well as schools and colleges. This quickly grew and we became one of the largest online bespoke transfer stores worldwide.

Our recent breakthrough in developing technology for printing large format ceramic, porcelain, glass and enamelled steel has opened up new markets around the world for decorating architectural surfaces with detailed designs and images. We work with architects, designers, planners and community networks to bring projects to life, from a feature wall in the lion enclosure at London Zoo to transforming a building exterior in California!