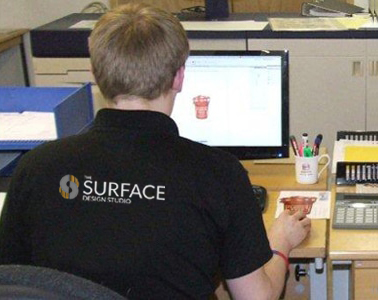 Creative design services with clear pricing
For assistance with design and fitting, you can hire our studio team. It's convenient and they're expert operators of modern design software, drawing on experience in print, design and creative arts.
£65 per hour, £15 minimum spend (charged by the minute)
Creative expertise and speed means you only pay for what you need.
We have all the latest design industry software, in-house scanning and photographic facilities. This means you can take advantage of full ceramic fitting services, using traditional industry methods.
You'll be given an accurate quote in advance for your specific project, as well as full support and excellent communication throughout.